Five tribute/celebrity fragrances were released in 2015—a very respectable number for a new fragrance house, especially one with such a radical concept. Little did we know that Xyrena still had a few tricks up its sleeve. In December, Xyrena took a creative turn with
the launch of the Virtual Reality Fragrances
. Xyrena founder and perfumer Killian Wells described the unique inspiration behind Virtual Reality collection. "There are several common scents people (including myself) love but are unsafe for extended exposure or impossible to use as a personal fragrance," said Wells. "Not unlike virtual reality, we're creating olfactory simulations that evoke real world consciousness."
The "VR" collection is comprised of three dramatically different fragrances: Factory Fresh, which mimics the scent of a brand new pair of sneakers; Xyrena 66, which conjures the cars and gas stations of yore with its petroleum/motor oil/car interior aroma, and Dark Ride, an aquatic scent inspired by amusement park water rides through chlorinated water.
With the recent announcement of Dark Ride as a finalist in the
2016 Art and Olfaction Awards, Indpendent Category
, now is a great time to take a closer look at this most unusual collection, which I can attest is unlike anything I have sampled before.
I am not a sneakerhead, but as it happened, a new pair of Keds arrived the same day that Factory Fresh arrived. I sniffed the new shoes in their box and then compared it to the test strip I had spritzed with Factory Fresh. Canvas? Check. Shoe glue? Check. Rubber soles? Check. Leather? Well, my Keds were the classic plain canvas style, so no leather to compare, but the note is definitely noticeable in Factory Fresh. In other words, Xyrena nailed it.
A fragrance like Factory Fresh is not going to be everyone's taste, but it will have strong appeal for a certain demographic. Most of us who enjoy fragrances have some other consumer good we enjoy using and like the smell of: leather handbags, lipsticks, baseball gloves, a fresh bag of potting soil, etc. If you're a sneaker collector, there's probably no better smell than the scent of a brand new box of collectible (maybe hard-to-find deadstock?) sneakers. Factory Fresh is an opportunity to have that olfactory experience whenever you want, for a fraction of the cost of a rare and coveted pair of sneakers. Xyrena also notes that Factory Fresh can be used to add/refresh that "new sneaker smell" on shoes already in your collection.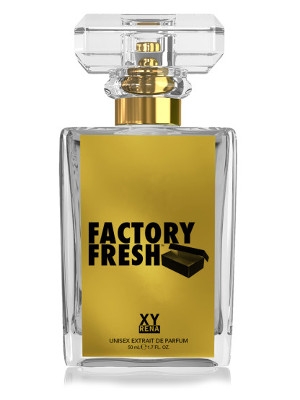 Not a sneakerhead? Factory Fresh is realistic-smelling but clean, pleasant and wearable—worth a sniff as an olfactory exercise, at least, and it just may ring your chimes, too.
Sniffing Xyrena 66 brings up memories of the car rides I took with my parents when I was a kid: the pungent aroma of gasoline; the oil-and-rubber-tire smell of the garage; the smells of the plastic and vinyl used in car interiors in the 1970s; the scent of scorching hot leather car seats baked by the afternoon sun. (Thankfully absent: the aromas of two parents' cigarettes and the unpleasant smell of vomit due to car sickness.) One whiff and I'm suddenly seven years old again, fighting with my sister and unable to sit still for the intolerably long 60-minute(!) car ride to my grandparents' house.
Sometimes we wear a fragrance and somtimes we experience a fragrance. Xyrena 66 is the most realistic of the Virtual Reality scents for me and it's definitely in the "experience" category, though the fragrance evolves into a more or less classic leather scent over time. I can't really see myself wearing this one as a fragrance to the office, for example, but I imagine it being very useful for evoking moods and conjuring memories. We all choose and wear fragrances for different reasons.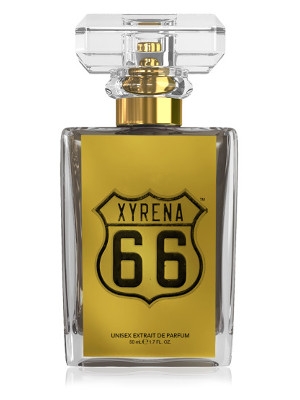 If you have a
gearhead
in your family who is never happier than when he or she is working on a car in the garage, or a friend or relative who waxes nostalgic about the Great American Road Trip they made in a beat-up Chevy back in the day, Xyrena 66 will likely spark pleasant memories and bring joy.
And now we come to Dark Ride, in which the juice itself sets the mood with its deep blue-green color that mimics the artificial water environment of a theme park ride. Full disclosure: I've never been to a Disney park, so Pirates of the Caribbean and Splash Mountain are outside my realm of experience. (I did ride the Viking Voyager at Worlds of Fun in Kansas City, if that counts. Plus, I've been to several waterparks, where the water slides, lazy rivers and wave pools offer an immersive chlorine-scented experience.)
With these as my reference, I must say, Dark Ride does a great job of capturing that "pleasant times spent in an artificial body of water" aroma. Certainly, it's a realistic scent. It's also the most wearable of the three fragrances in the VR collection, and the most akin to a traditional fragrance, though it's a far cry from a traditional aquatic cologne such as Cool Water. With the wax and wane of the aquatic category's popularity in the late 20th century, but with recent trends suggesting aquatic scents are coming back into fashion, Dark Ride has arrived at a perfect moment in time to find its audience. It is as likely to appeal to fans of those now classic aquatic scents Cool Water or Acqua di Gio as it is to fans of
amusement park dark rides
.
Dark Ride gets more pleasant as it evolves on the skin, and its journey is by turns musty, aquatic, ozonic, minty, bleached clean and musky. It aims for a 100% artificial aroma and achieves it superbly. I was worried the "hint of mildew" in the official list of notes would smell unpleasant, but to me it is part of the larger, complex "synthetic bouquet" of the fragrance. I was NOT worried about the scent of pyrotechnics at all—I'm one of those nerdy people who can't get enough of that sulfurous firecracker stink on Independence Day—but as with the mildew, such notes form part of the larger "synthetic" accord. You need not worry about smelling like firecrackers or gunpowder.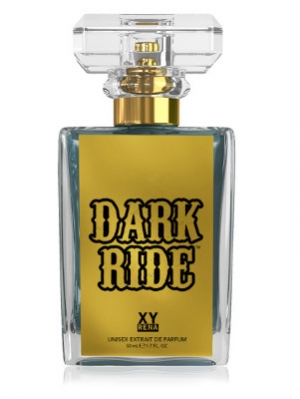 I was pleasantly surprised by Dark Ride, but having sniffed it, I'm not surprised by its selection as a Finalist in the 2016 Art and Olfaction Awards. Xyrena have really achieved something unique with this fragrance: a scent that captures the look and smell of something that was also designed to capture the look of something but which is not ACTUALLY that thing. (Are any real pirates swimming with the mythical mermaids in those artificial Caribbean turquoise waters in Florida, California, Tokyo or Paris?) If that's not art, then I don't know what is!
All three Virtual Reality Fragrances are available exclusively on
the official Xyrena website
, in Vibe Spray (a water-based body spray, available for global shipping) from $18-$54 and as 50 ml Extrait de Parfum at $42 for Factory Fresh, $54 for Xyrena 66 and $64 for Dark Ride, available for shipping in the US and Canada.
Thank you to Xyrena for the opportunity to try the Virtual Reality Fragrances and best of luck to you in the
2016 Art and Olfaction Awards
! Fragrantica will announce the award winners after the ceremony on May 7.
All images except sneakers and car: Xyrena