On May 1st, people in France give each other small posies of lily of the valley, ormuguet as it is called in French, as a good luck charm and a memento of a royal gesture that has become tradition. Christian doctrine on the other hand believes them to be the frozen tears of the Virgin Mary upon seeing Jesus on the cross.
The tiny bells of the plant Convallaria Majalis however are deceptive in their innocence and good will as implied by the above beliefs.
The flower is full of
indole, that green eycalyptus-referencing component
which is reminiscent of death due to its association with decomposing matter. But the total lack of skin-friendly, human-loving lactones, leaves lily of the valley with a difficult task: how to surpass the impression of cleaning products to which it has been added over the decades?
Impression : fraîcheur aérien, transparent, verdant. That's lily of the valley!
Dior's iconic
Diorissimo
has been the archetype against which everything is compared, but there are several other scents over the years inspired by this delicate little blossom.
Our writers therefore pick the nicest lily of the valley fragrances to wade you through the blossom's charms.
Lily of the Valley is not a flower I am very familiar with and lately I have been searching for a perfume that can convey the smell of this flower. It was not an easy task since I find all the Lily of the Valley perfumes too astringent, innocent and "fake green" chemical smelling. Only Diorissimo seemed interesting to me. Until I accidentally discovered
Don't Get Me Wrong Baby
, by
État Libre d'Orange
. The most innocent scent in this brand comes with a clear LOTV note, backed up with jasmine and orange blossom in a way that serves the beauty of the small white bells. This is a white floral perfume that seems to me a fragile balance. It is delicate and seems like something that might easily fall apart, but it doesn't. So there is the freshness of the LOTV with its green aspects. The not so evident carnal side of the flower gets a boost with jasmine. And the spakling facet is amplified with the orange blossom. I seem to smell a basenote that reminds me of latex, which is strange and brings to my mind the works of Antoine Lie, even though this is too soft for him and it was actually composed by Antoine Maisondieu. Regarding the name, it makes perfect sense to me. This is a conservative style but it's not a virginal perfume.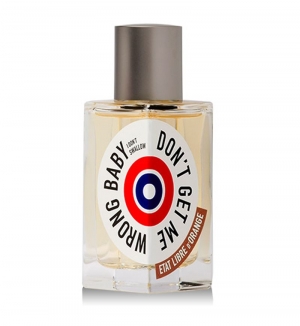 While straightforward lily of the valley fragrances tend to be problematic for me due to associations with bathroom potpourris and drawer liners, there are a number of "men's" fragrances that have relied on the little white blossom to add an airy, sweet lift to their compositions.
Eternity for Men
,
Kenzo pour Homme
and
Boucheron pour Homme
, arguably three classics of the late 20th century, all come to mind. But when employed in an even greater quantity and juxtaposed against woods and citrus, lily of the valley truly sparkles; for example, L'Eau d'Issey pour Homme is perhaps my favorite fragrance to feature but not necessarily focus on LOTV. Considering its floral heart, I recently discussed L'Eau d'Issey pour Homme in my Gender Bender column
HERE
. I have found that I greatly enjoy the note, peeking out from the corners of fragrances, much the way they peek out from green grass in summer meadows. You'll find the note often used in a number of other men's and aquatic classics.
Very recently I started to appreciate floral fragrances – I'm a gourmand/oriental lover in moderate doses. Lily of the valley with its meek, small, white delicate bells with a greenish-fresh odor, always makes me think there is something royal and sumptuous about it. One of the best Lily Of The Valley fragrances is
Van Cleef & Arpels Collection Extraordinaire Muguet Blanc
; it opens softly and purely floral with an innocent aroma. This is a radiant shadow of Lily Of The Valley, perfectly capturing the spring-like smell which develops quickly to a delicate, tamed green-ish theme. In the past, when floral perfumes were almost about viscous heavy notes, Lily Of The Valley had a staring roll; well, not anymore! "Muguet Blanc" is a modern yet authentic fragrance. Its anticipated when Antoine Maisondieu signs a formula you will be satisfied with his haute couture standards. Muguet Blanc is when decorous bashful accords beam a joyful lace-like aroma that whispers to your femininity "Take the lead"…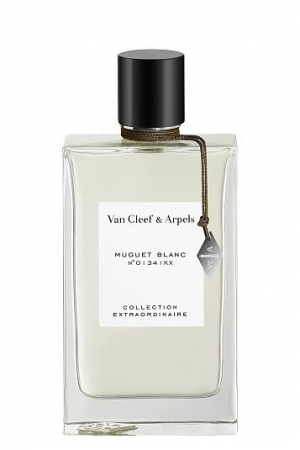 Examining the Marius Petipa choreography for the ballet Sylphide I never cease to wonder how the strength of the dancers' calves support the entire body's weight; the effortless flow into an optical legato of sorts defies the laws of gravity and of strain to give a sense of liquid fluidity, like that of a forest spirit, that of an angel floating on the clouds.
Just like those ethereal creatures, lily-of-the-valley-centered fragrances are tied to the deceptively intense work behind nature's spring rites, amidst verdant foliage, shaded by a passing cloud that tentatively sprinkles the countryside with dew. Début by San Fransico-based niche line
Parfums DelRae
is one such fragrance: sylph-like, effortlessly graceful and with the dewiness of a fine spring morning veering into summer. No wonder perfumer
Michel Roudnitska
has been able to fine-tune the lily of the valley to these heights; his father was the legend who created
Diorissimo
.
Is your favorite lily of the valley/muguet fragrance mentioned? Do you have another one you'd like to add? Please share it in the comments!